What Should You Do to Protect Your Sunglasses?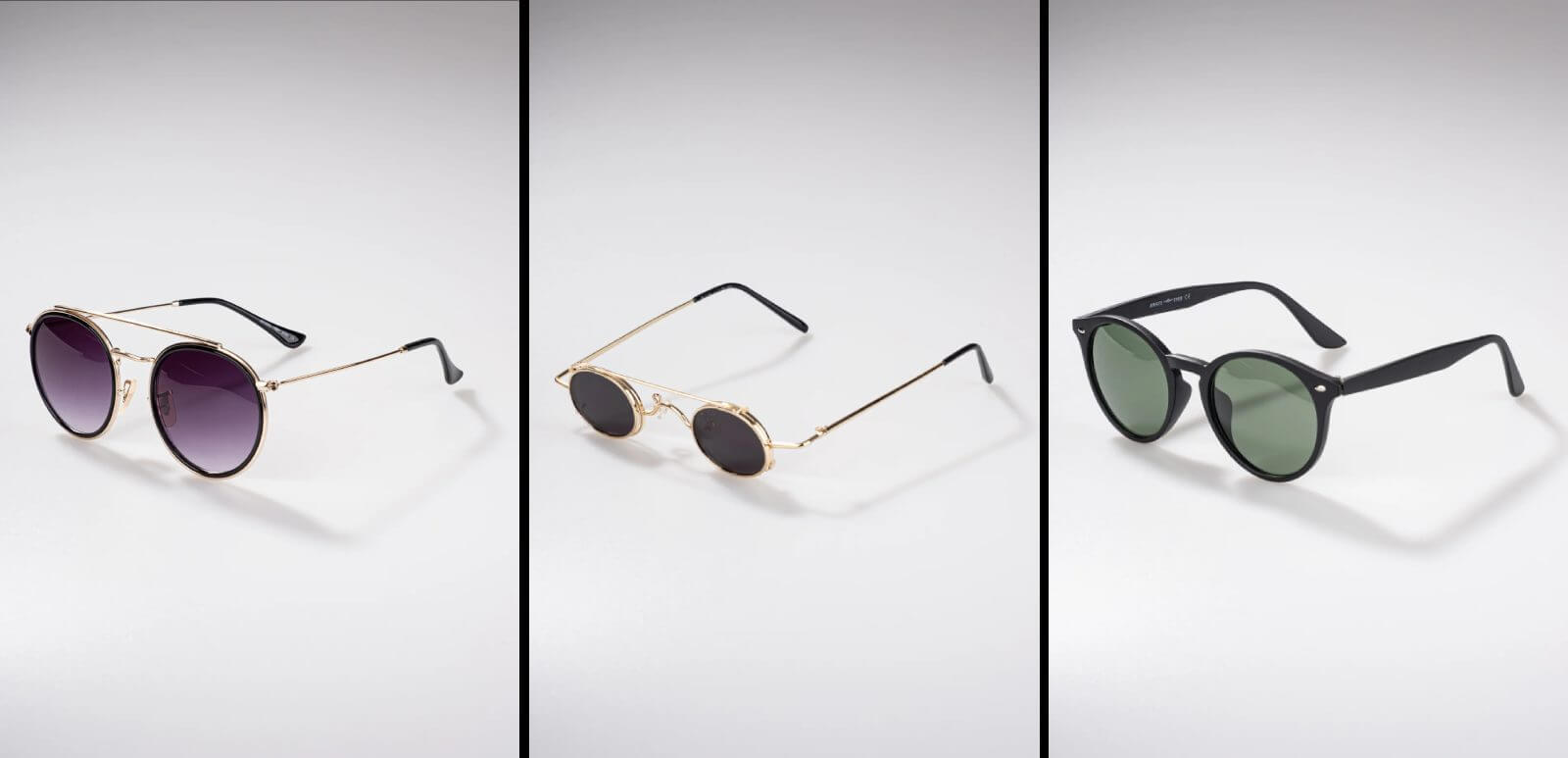 Sunglasses are among the most preferred accessories by both men and women. We all wear sunglasses during summer to protect our eyes from the sun. What is more, we even wear sunglasses during spring, fall and winter when there is the sun. When we think about that, these accessories form an indispensable part of our daily life. At this point, it is important to know what should you do to protect your sunglasses. This way you can protect your sunglasses from any external damage and enjoy your favourite accessories for a longer time.
Don't Carry Your Sunglass on Your Head or Clothes
Most of the time, we tend to hang our sunglasses on our t-shirts or sometimes carry them on our heads. In fact, this is not a suitable way to carry or store your sunglass. When you hand your sunglass on your shirt or t-shirt, the chances to damage your glasses will increase. Your sunglass will be subjected to external damage. What is more, your chances to drop your sunglass on the floor will also increase. Dropping your sunglass on the floor can damage both the glass part and the frame part of this accessory.
When you carry your sunglass on your head, you will increase the risk to expand the frame. The frame of sunglasses is generally highly durable. But when you carry them on your head, you might damage the frame more than wearing your glass. For this reason, you should avoid carrying your sunglass on your head or hanging it on your shirt if you want to protect them from any damage.
Keep Your Sunglass in a Suitable Case
One of the most important things you need to consider for protecting your sunglass is to carry them in a suitable case. When you buy a sunglass, you will also receive a sunglass case which you can use in your everyday life. The case will have a suitable size and dimension for your sunglass. Using the original sunglass case you receive when you want to store your glasses is important.
Instead of carrying your sunglass on your head or hanging it on your t-shirt, you should store them in a suitable case. It might be hard to put the glasses and take them out all the time. But if you want to protect your sunglasses from any damage, using a case is the best option you can get. The case will help you to protect your sunglass from any external damage. 
You can opt for hard cases which offer more protection. However, hard cases often occupy more space. In this case, you can opt for a soft case which will give you an adequate level of protection while occupying less space in your bag. The sunglass case you will choose will depend on the protection level you need and the space you have for your sunglass case. 
Don't Put The Sunglasses on Car Dashboard
One of the other things you need to consider to protect your sunglasses is to avoid storing them on your car dashboard. Most of the time, it is easier to put the glasses on your car dashboard when you are not using them. However, doing this might damage the glass and frame of your sunglass. Any damage to the glass will decrease your vision. Also, if the frame is damaged, the sunglass will not properly fit on your face. This will decrease the comfort of the sunglass and you will not enjoy your favourite accessory at the highest level.
If you break suddenly, the chances for your sunglass to fall under your car seat or on your car floor will increase. This impact can cause scratches on your glass. What is more, this might pose a danger to your driving as well. Also, direct sun exposure might further damage the colour of your sunglass frame. For this reason, it is important to properly store your sunglasses to avoid any damage. You can use either a hard case or a soft case to store your sunglass in the car.
Use Soft Cloth for Cleaning
Cleaning your sunglass properly is as important as storing them properly. If you do not use a proper cloth or cleaning agent to remove the stains on your glass, your chances to damage the glass will increase. When it comes to cleaning your sunglass, it is important to use a soft cloth. A hard and textured cloth will cause scratches on your glass.
When you buy sunglass, you will also receive a cleaning cloth for your glass. This cloth is specially designed to clean your glasses without any scratches. It is important to regularly clean your glasses since dirt and dust on your glass will limit your vision. Clean glass is important to have clear vision especially when you driving. Also, the dust-free and dirt-free glass will offer better sun protection for your eyes. 
Choose High-Quality Sunglasses
Choosing high-quality sunglass is also important if you want to use them for a long time. When you want to buy sunglasses, it is important to buy them from a trusted seller. In addition to that, you need to check the details of the sunglass you want to buy. For example, you can check the material of the frame as well as whether the glasses are polarized. All of them are important factors when you want to pick a sunglass you can use for a long time.
High-quality sunglasses are more durable against scratching and damage. For this reason, these glasses are considered a good investment if you want to use this accessory for a long time. In addition to the quality, the design of the sunglass will play an important role. You need to buy sunglass that matches your face and style. 
LeatherBold offers a wide range of men's sunglass models with different styles and designs. The sunglass models are designed and produced with high-quality materials to ensure a long product lifecycle. You can select one of our trendy designs to show your style with a simple accessory. 
---