Things You Need to Consider When Choosing a Leather Belt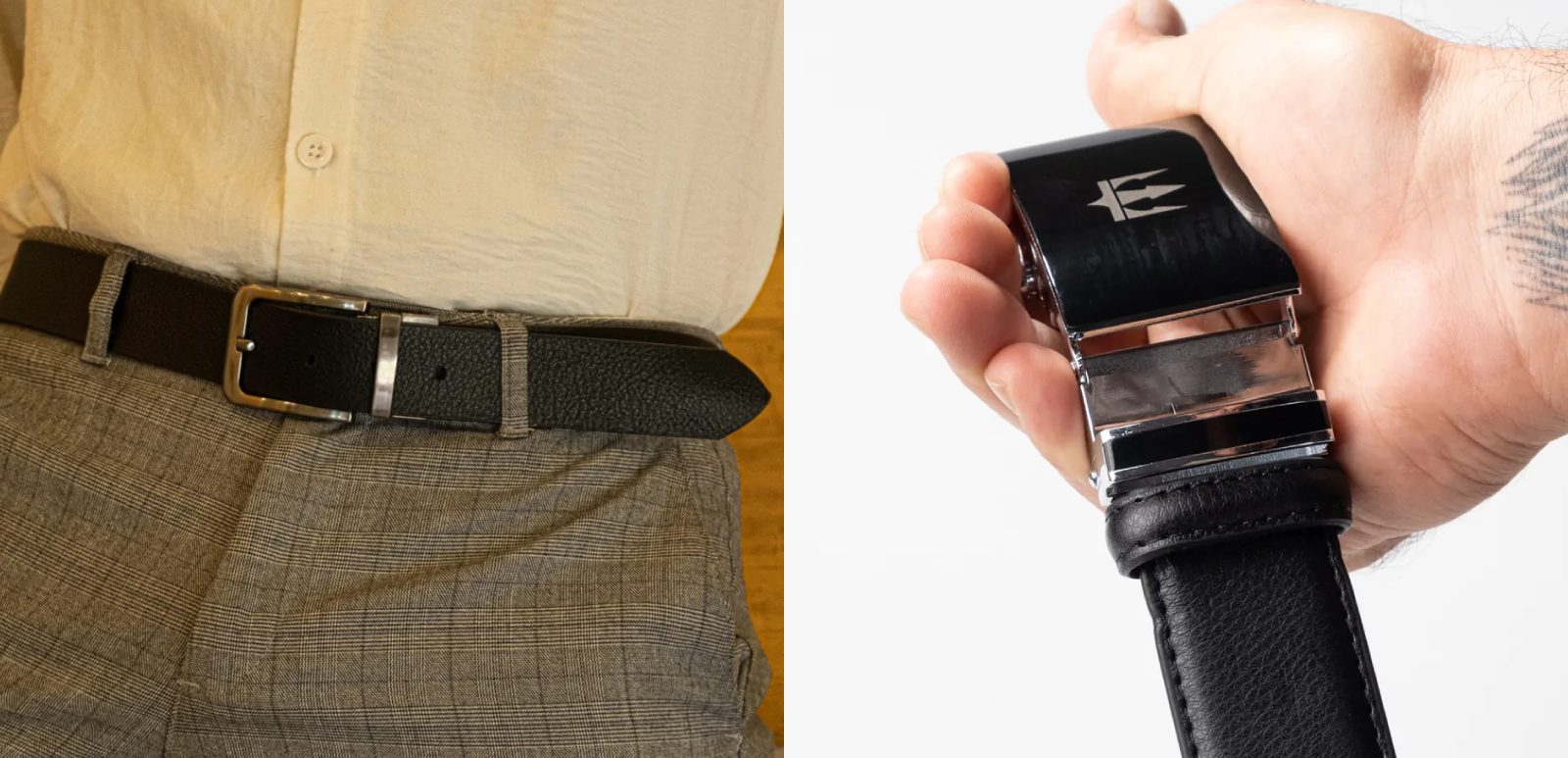 A leather belt can be one of the best accessories you can use for a long time. There are different types of leather belt designs that match different tastes. Also, the leather belts come in various colours to give different usage options to the belt owner. However, there are certain factors to be taken into account when choosing a leather belt. By considering the things you need to know before buying a leather belt, you can easily choose the right belt that matches your needs and taste.
What Should You Consider When Choosing a Leather Belt?
A leather belt is one of the best accessories someone can use in their daily life. Belts can be matched with pants, suits and many other clothes. Before buying a leather belt, there are certain things you need to consider when choosing a leather belt.
Leather Quality
The quality of the leather plays a key role when it comes to leather belts. Some of the key terms you need to know about the leather quality are given below:
Full-grain leather: This is the highest quality leather you can find. It is made from the top layer of cowhide and has not been sanded or buffed to remove any imperfections. As a result, it retains all of its natural grain, which gives it a unique, natural look and feel. It is also the most durable and will develop a unique patina over time.
Top-grain leather: This is a step down from full-grain leather but is still considered high-quality. It is made from the top layer of cowhide, but it has been sanded and buffed to remove imperfections. As a result, it has a more consistent look and feels than full-grain leather. It is also more durable than split-grain leather.
Genuine leather: This is the lowest quality of leather used for belts. It is made from the lower layers of cowhide and can be made from any part of the hide. It will not have the same durability or unique patina as full-grain or top-grain leather, but it is still a decent option for someone looking for a more budget-friendly option.
Bonded leather: This is not natural leather, it's a material made of leather scraps and/or fibres mixed with a polyurethane or latex binder, which is then pressed into a sheet. It's not as durable as natural leather and it's not breathable.
It's important to keep in mind that the quality of the leather will affect the durability and appearance of the belt, so it's worth investing in a belt made from full-grain or top-grain leather if you want it to last for many years.
Leather Belt's Fit
Measure your waist: The most important factor in determining the right size belt is getting the right waist measurement. Use a tape measure to get an accurate measurement of your waist at the point where you plan to wear the belt.
Consider the width of the belt: The width of the belt should be proportionate to the width of the belt loops on your pants or trousers. A belt that is too wide or too thin can look out of place. Standard widths for men's belts are 1 1/4 inches and 1 1/2 inches, and for women's belts, it's around 1 inch.
Find the right length: When choosing a belt, you will want to select one that is the right length for you. To find the right length, add 2 inches to your waist measurement. This will ensure that you have enough room to adjust the belt when you wear it.
Try the belt: If possible, try the belt on before purchasing it to ensure that it fits properly. Make sure you can comfortably fasten it on the middle hole or the hole you normally wear it on. A bad fit will make you uncomfortable when you are using the belt. For this reason, it is important to choose a leather belt that fits your waist well.
Remember that leather belts will stretch according to your body shape over time. So, it's better to get a belt that is a little tighter than you think you need, rather than one that is too loose. Keep in mind that some belts have a removable buckle, so you can change the length of the belt and make it fit your waist perfectly. A well-fitted belt should sit comfortably on your waist, and the excess leather should not be too long, it should be able to fit into the belt loops without any sagging.
Leather Belt Style 
Choose a belt that complements your personal style and the occasion for which you will be wearing it. For this reason, it is important to look for a leather belt that will reflect your style. This will include the colour of the belt as well as the buckle design. Some people enjoy flare and attractive buckles and colours while others want to keep everything simple.
Belt Buckle
Consider the type of buckle you prefer, whether it be a traditional metal buckle or a more modern, minimalist design. Buckles can be made from a variety of materials such as metal (brass, nickel, stainless steel, etc.), plastic, or even wood. Metal buckles are the most durable and long-lasting option. 
The size of the buckle should be proportionate to the width of the belt. A large buckle on a thin belt can look out of place, while a small buckle on a wide belt can be hard to see. The finish of the buckle can affect its overall appearance. Some of the most common finishes include brushed, polished, antiqued, and matte. Choose a finish that complements the colour and texture of the leather belt. Some belts have detachable buckles, which means you can change the buckle to match your outfit or mood, this gives you more flexibility with your belt.
LeatherBold offers a wide range of leather belt selections for men. You can pick the right leather belt that matches your style. 
---