50% OFF ON SECOND
Buy 1 Item and Get 50% OFF on Second! + Free Express Shipping over $50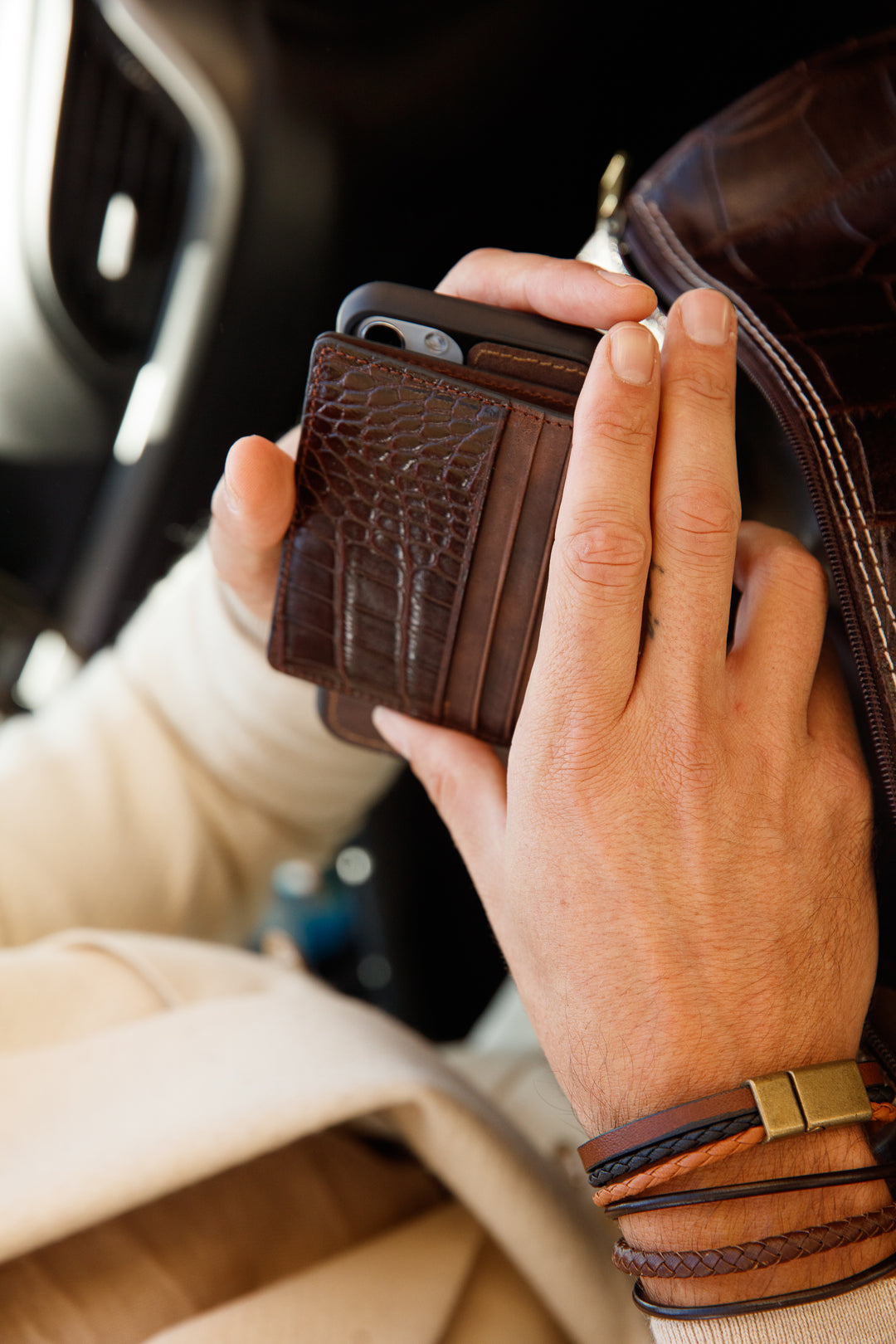 Leather card holders are among the most preferred accessories by men. It is possible to find different varieties of leather card holders that will match different styles of men. Such cardholders are more comfortable and durable. Also, they come in a variety of styles. There are endless choices of colours and styles available on the market. Card holder is the best option to carry the business cards you need with you all the time. You can choose a LeatherBold card holder to show your unique style.
High-Quality Leather Card Holders
High-quality leather card holders can be used for a long time without any problems. The durable and carefully selected leather material will give an elegant and high-quality look to this men's accessory. LeatherBold offers a wide selection of carefully crafted card holders. Men can choose among different card holder models to match their style. The leather for the card holder is calfskin which is considered the highest quality leather. The high-quality leather material selected for LeatherBold card holders will give you an accessory that you can use for a long time.
Best Craftsmanship for Handcrafted Leather Card Holders
Each product of LeatherBold is a result of the best leather craftsmanship. We work with the best leather masters to create the best card holder models in the market. When the skilled work of our leather masters, the high-quality leather and unique designs are combined, the result is the best-handcrafted leather card holder. Each of our products is carefully assessed by our professional team before being delivered to you. This ensures that every seam on the card holder is perfected and our craftsman created the best product for you.
Men's Card Holder Types
The variety of card holders makes it easy for people to select the most suitable card holder for themselves. Also, it is important to have a cardholder especially if you are carrying a lot of business cards with you. LeatherBold's wide card holder collection comes with different colour and size options. Men can choose their favourite card holder colour and match this accessory with their wallets. Also, men who carry a lot of business cards can opt for a card holder with more sections. More pockets to hold your business cards will be a perfect option to keep every contact in a single place.
Customized Card Holder Option
You can get a customized card holder to make this accessory more special for you. LeatherBold offers letter and number engraving options for card holder models. You can get your initials to be engraved on the card holder. In addition to that, you can engrave a special date for yourself. If you want to buy the card holder as a gift, you can engrave letters and numbers that are meaningful for your loved one. All of these options make LeatherBold card holders a perfect accessory for men. Card holders will make your life easier as a business man since you can keep the contact information of all the important business connections in one place.