What is a Leather Bag? Why Should We Prefer Leather Bags?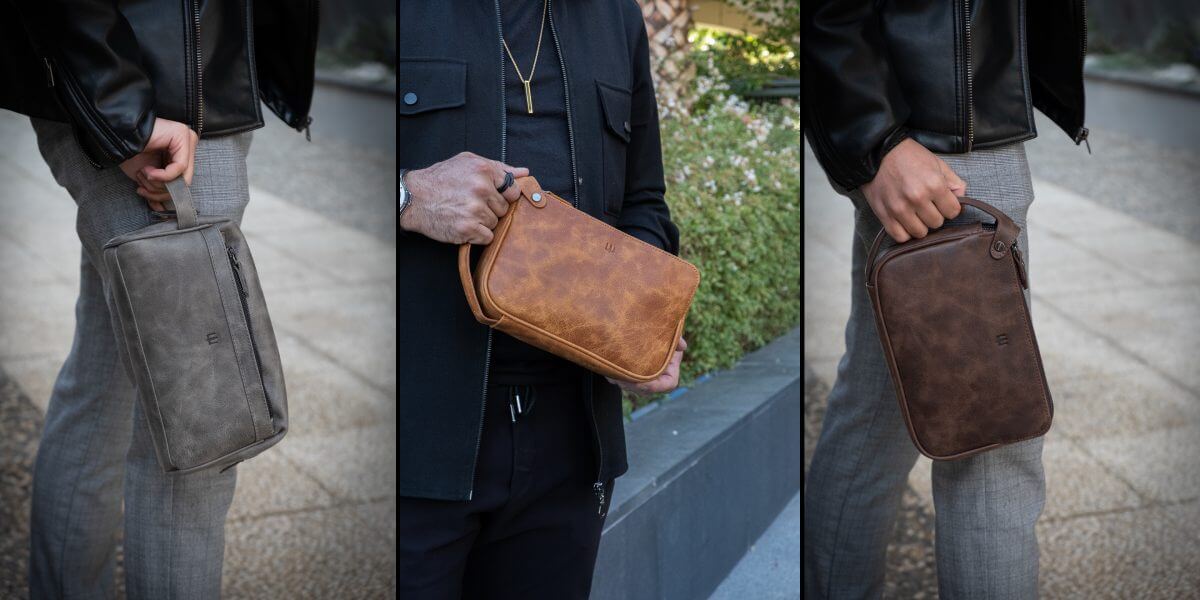 Bag is an indispensable accessory for both women and men. We need to carefully examine the bags that allow us to carry wallets, tablets, phones, pens and other items easily, and give us an extra style with their appearance. We recommend you to choose 100% handmade leather products for long-term use, quality and elegance in bag selection.
What is a 100% Handmade Leather Bag?
These are handbags that are completely handcrafted and genuine leather is used in their production. These types of bags are preferred because they can be used for a long time and have a very stylish appearance.Leather bags will give you serious pleasure in terms of appearance and use.
Best Selling Leather Bags
As Leather Bold, we have selected our best-selling products with high user satisfaction for you:
We can proudly say that all our bags are made of 100% genuine leather and handmade. Let's also mention that all our products are guaranteed for 2 years.
Please note that there is free worldwide shipping on all bag products for now. We can also state that the bags we mentioned above are in stock and ready to ship.
Features of a Good Bag
A good bag will help you carry your phone, wallet and other accessories. It accompanies you to keep your pen, notebook, note papers with you. And it also adds elegance to your style. That's why you should make a good decision before buying a bag and decide on a product that will accompany you for many years and reflect your style.
Bag Selection as a Gift
Considering the bag as a gift is a pretty good choice for both men and women. Both sexes can be very impressed by this gift. The bag, which is a useful product, is also an accessory that creates elegance for people. When choosing a gift for your loved ones, you can consider the bag product and make them very happy.
For Women
Bags are an indispensable accessory for women. In fact, we can say that the most important accessory for them is the bag. You can consider giving bags to women on their birthdays, Christmas, Valentine's Day and other special occasions. Let's say in advance that you will make them very happy with this gift. When choosing bags for women, do not forget to consider their personal tastes. Especially when choosing colors, act in line with their preferences.
For Men
Although not all men use bags, we can state that the number of men using bags is increasing today. Gifting these men with bags on special occasions will make them very happy. As with women, when buying a bag for a man, you should pay attention to his personal tastes.
It should be noted that some bag models can be preferred by both women and men.
Discover Leather Bold's 100% handmade genuine leather bags.
You may also be interested in our blog content: Being a business owner comes with a lot of challenges. Business owners go around all day long to make deals, sell their products or services and make new connections. With all of this movement, they need durable everyday products to withstand harsh conditions. Some of the best gifts for business owners can be considered as leather products. You can choose among different leather products to surprise any business owner. Your gifts will be much appreciated since leather is one of the most functional, durable and rich-looking materials. Here are some of the gift options for a business owner. Read More
How Should You Choose a Bag?
First of all, you should decide on the choice of hanging, hand or waist bag according to the usage situation. If you carry a lot of items with you, you can prefer hanging bags as they have a larger volume. If you are spending time outside with less belongings, you can choose a hand-carry or waist bag. It should also be noted that waist bags are easier to carry than others. Let's also mention that hand-carry bags have a more elegant appearance, but they are a little more difficult to carry. If it is enough for you to put your wallet, phone and other belongings in it, we can say that the most efficient product will be the waist bag. However, if you want to find a more stylish accessory for yourself, you can turn to hand-carry bags.
Don't Compromise Quality
We recommend that you choose quality products when choosing bags. Bags produced with 100% handmade and genuine leather are both more durable and more stylish products. You can safely use these products for many years, which provide softer and flexible usage.
---