What Is A Leather Wallet?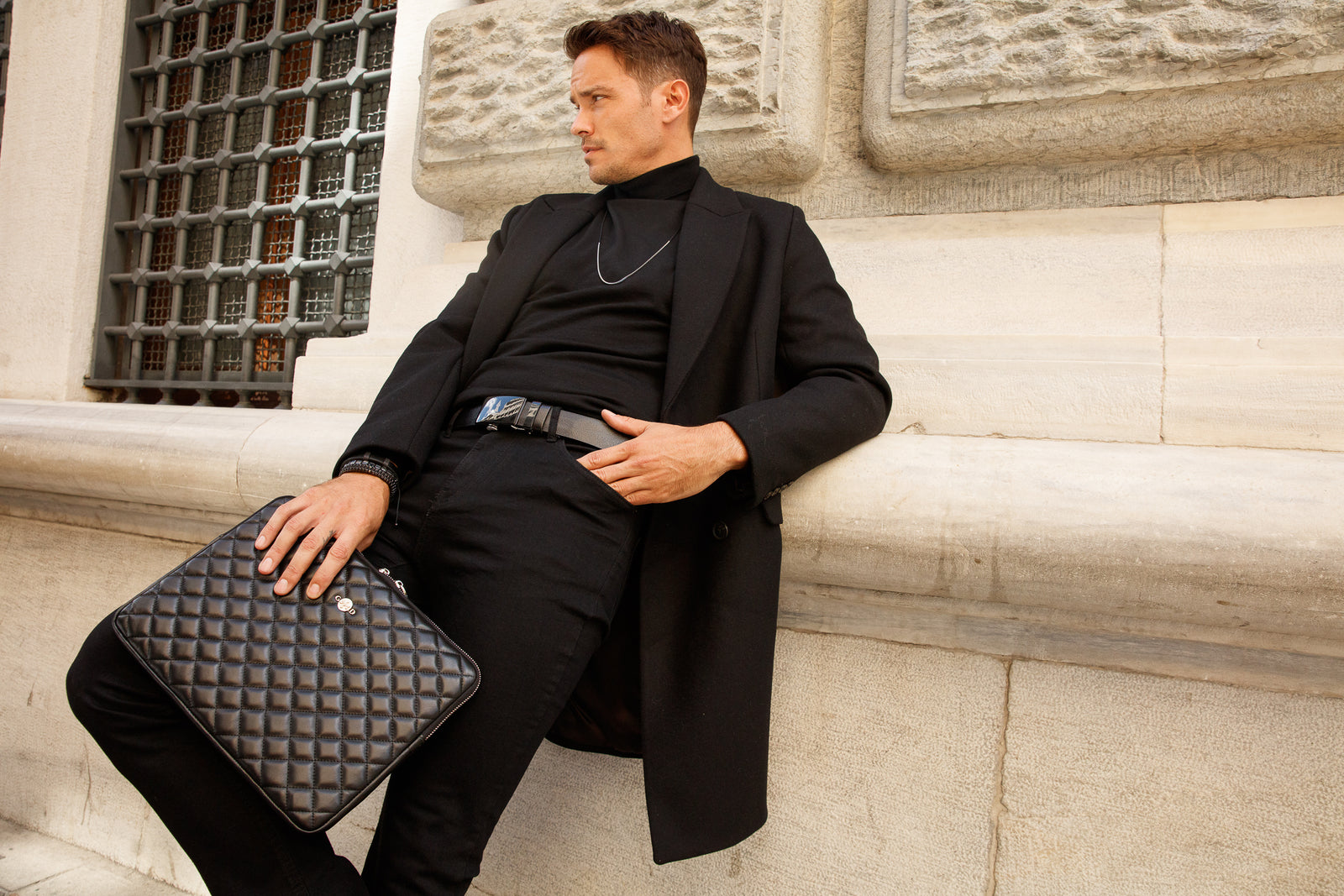 A leather wallet is an important accessory for men and women to carry cash, credit cards and business cards. These wallets come with different design, colour and texture options. With that, anyone who wants to own a high-quality wallet can prefer a leather one to match their taste. A high-quality leather wallet can be used for a long time without any wearing. Here, it is important to choose a wallet that would perfectly reflect your style and taste. 
How Is A Leather Wallet Crafted?
When it comes to handmade leather wallets, the crafting process involves different steps. Each of these steps to make a wallet are important and a result of years of training. To craft a leather wallet, the wallet-maker must first choose an appropriate raw leather. Some of the leather types to make a wallet are as follows:
Top grain leather: this is the outer level of the hide and the leather is sanded for a smoother look.
Full grain leather: this is the outer level of the hide and the leather is not sanded for a more natural and fuller look.
Napa leather: this is the dyed version of the full grain leather with more processing such as sanding compared to the actual full grain leather. 
Exotic skin leather (alligator etc.): exotic skin leather is obtained from exotic animals such as alligators or snakes.
Suede: this leather is obtained by brushing the top surface of the leather for more texture and a softer feeling. 
Manmade leather: this is also known as artificial leather and often uses plant-based products. Manmade leather is not actually leather but an alternative material for cheaper wallet production.
Each of these leather options has its own advantages and disadvantages. While genuine leather lasts longer and gives a stronger impression, manmade leather can be suitable for those who want an affordable wallet. You can choose any of these leather types depending on your taste and expectations. 
How to Choose a Leather Wallet?
Choosing the perfect leather wallet might need time and effort. You need to consider some factors to buy the best men's wallet. When it comes to handmade wallets the leather quality, craftsmanship, the size of the wallet, the design of the wallet and functionality play a key role. All of these factors should be addressed together for finding the best wallet. 
Check the Leather Quality
The first thing you need to consider when buying a leather wallet is the leather quality. The leather quality can be an important indicator of how long you can use your wallet. You need to opt for genuine leather products to ensure a longer product lifecycle. Genuine leather is highly durable against external impacts. Thus, you can enjoy your wallet for a long time. In addition to that, a handmade genuine leather wallet is a signature piece for men. Men can choose a wallet to reflect their style and use the high-quality leather wallet for years.
Check the Craftsmanship
The other important factor in choosing a genuine leather wallet is craftsmanship. The craftsmanship is all about the seams and design of the wallet. The seams must be strong enough to support the entire wallet structure. All of the leather layers of the wallet must be kept intact with these seams. Also, the seams must be aligned to achieve a uniform look across the wallet. In addition to that, men's leather wallet design will determine your wallet selection. You can go for a classic black leather wallet as well as other options such as a brown leather wallet or a blue leather wallet. 
Size of the Leather Wallet
The size of the leather wallet is also another important factor. If you carry a lot of cash or coins with you, you need to choose a wallet with a pocket to put the coins. On the other hand, if you mostly carry credit cards, you need space to hold all of your credit cards. In addition to that, men's leather wallets must have an appropriate size to fit the pant or jeans pockets. Here, you can choose a smaller size that you can easily carry in your back or front pocket. You need to check the size of the wallet for both width and length. 
Number of Storage Pockets
The number of storage pockets in your leather wallet is also important to fit all your belongings. If you don't have enough space in your wallet, you will need to leave some of your cards or business cards at home. Also, your wallet might be too bulky which will be uncomfortable when you try to carry it. In this case, you might need more storage pockets to keep everything in your wallet. When it comes to storage pockets, the cash storage section should have the appropriate size to accommodate the banknote of your country. Banknote sizes might not be standard and your country's banknotes might be too big for a small wallet.
Find a Reliable Producers and Sellers
Buying a genuine leather wallet online might be a tricky task. At this point, you need to find a reliable leather wallet producer and seller. Here, the seller should have photos of the leather wallet from different angles on the e-commerce website. Detailed images of the wallet will help you to understand the craftsmanship quality. You can easily zoom in to the wallet to check the seams and pockets. Also, the seller must give all the details about the leather type. With this detail, you can understand whether the leather is top grain, full grain, suede or another type.
When it comes to finding the best genuine leather wallet, all of these factors will play a key role. But in the end, your style and your taste will be the key factor to buy a leather wallet. You can buy a classic leather wallet or go for a bolder option like a blue suede leather wallet. Also, you can choose different wallet options for different occasions. Check out Leather Bold's extensive genuine men's leather wallet collection to see your options.
---