Leather Products to Buy As a Gift to Women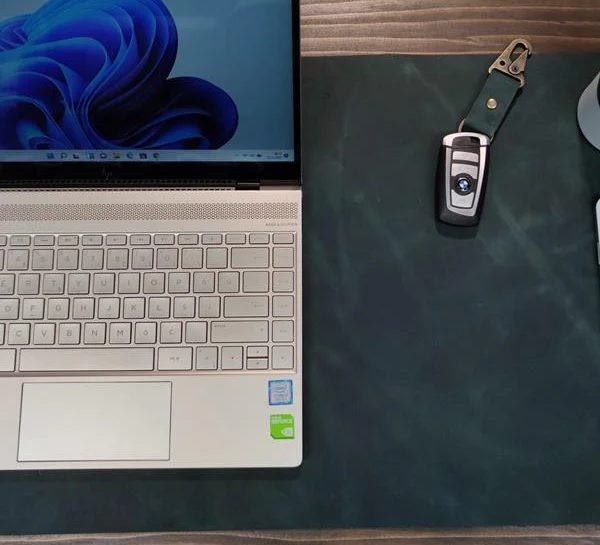 Buying a gift to women might be one of the hardest processes. If you don't manage to choose the right product, you might face frustration from your mother, wife, girlfriend or daughter. At this point, leather products could be the best option if you are looking for some great gift ideas. A leather wallet or a leather bag will be the perfect gift to make any women happy. Also, you can opt for leather shoes or even leather bags as a gift option. One of the best thing about buying a leather product as a gift is that your gift will be remembered for a long time. Since leather products are highly durable, your mother, wife or girlfriend can use the gift for a long time. Here are some leather products to buy as a gift to women. 
Why Should You Buy Leather Products As a Gift to Women?
In most cases, women love luxury products and they prefer using these products. A leather product will come with the luxurious feeling and look. Also, leather is a highly durable material which woman can use it for a long time without any problem. The feeling of the leather products are incredible and most of women would appreciate a good piece of leather products. When it comes to choosing the right gift for a woman, you need to consider her style and what type of products she likes. Most of the time a leather bag, a leather bracelet, a leather wallet or a leather phone case will be a safe choice. You can choose one of the traditional leather designs that comes with more traditional colours like black and brown. On the other hand, you can opt for different and more vibrant colours as well.
Leather Bag
All women love bags and they love adding a new bag to their collection. In this respect, a leather bag can be one of the best gifts you can get for a woman. When it comes to buying a leather bag as a gift, you need to consider certain factors. First and most importantly, you need to consider the style of the woman you are buying a gift. Her style will determine the type of leather bag you will choose. Since every woman has a different style, the leather bag you will choose as a gift should match this style. While some women like classic leather bag designs, others want to see innovative bag designs that will help them to leave their mark. In addition to design, the size of the leather bag can be another factor that impacts choosing a leather bag as a gift. Both the small leather bags and large leather bags are the perfect options. Also, the colour of the leather bag can be another factor you might need to consider. Black leather bag and brown leather bag are the safest choices. On the other hand, you can be bold and go for a white leather bag or a red leather bag. 
Leather Bracelet
One of the leather products to buy as a gift to women is a leather bracelet. Leather bracelets are among the most popular accessories preferred by women of all age. This accessory can be matched with jeans as well as dresses and skirts. Leather bracelets come with different designs and forms. The single line leather bracelet is one of the simplest forms of accessories. In addition to that, there are bracelets from leather with two or three rows. Some bracelets just have the leather while others might have stones or metal accessories. Leather bracelets can be stacked and it is possible to wear multiple bracelets on one arm. Also, some women prefer to stack these bracelets on both arms to create a unique look. Leather bracelets often have brown colour but there are different colour options as well. A black leather bracelet can be used in different occasions with different clothes. Recently, leather product sellers started to produce different colour options such as red, pink and blue. 
Women's Leather Wallet
Women's leather wallet can make a great gift for special days such as Christmas, birthdays, anniversaries, mother's day and so on. Remembering the special day of your loved one is important and you need to find an appropriate gift to make that day even more special. A leather wallet is a well-thought and carefully selected gift to give to your wife, mother, daughter or girlfriend. They will remember you every time they look at their wallet. When it comes to finding the perfect women's leather wallet, you need to consider the style of that women. While some women prefer a more traditional look, others might opt for vibrant colours and unique designs. In addition to the style, the functionality of the wallet will play a key role. Women's leather wallets are different from men's leather wallets and women's wallets come in different shapes and sizes. A larger wallet might be a better choice for women since they will need more space to carry their belongings. Also, a wallet with lots of money o
Leather Luxury Phone Case
One of the other options to buy as a gift to a woman is a leather luxury phone case. Today, everyone carried their phone all day long with them since smartphones became an indispensable part of our lives. At this point, you can carry your phone with style. What is more, you can change the style of your phone by using different phone cases. A leather phone case is one of the best ways to reflect luxury in your everyday life. You can get a leather phone case as a gift to your mother, wife, girlfriend or daughter. You can choose the leather phone case in her favourite colour to remind yourself every day. In addition to that, there are some leather phone case options which you can customize. You can engrave different letters and numbers of the phone case to make it unique for you. You can engrave the initial letters of your loved one or engrave numbers that symbolize the important days for you. 
---